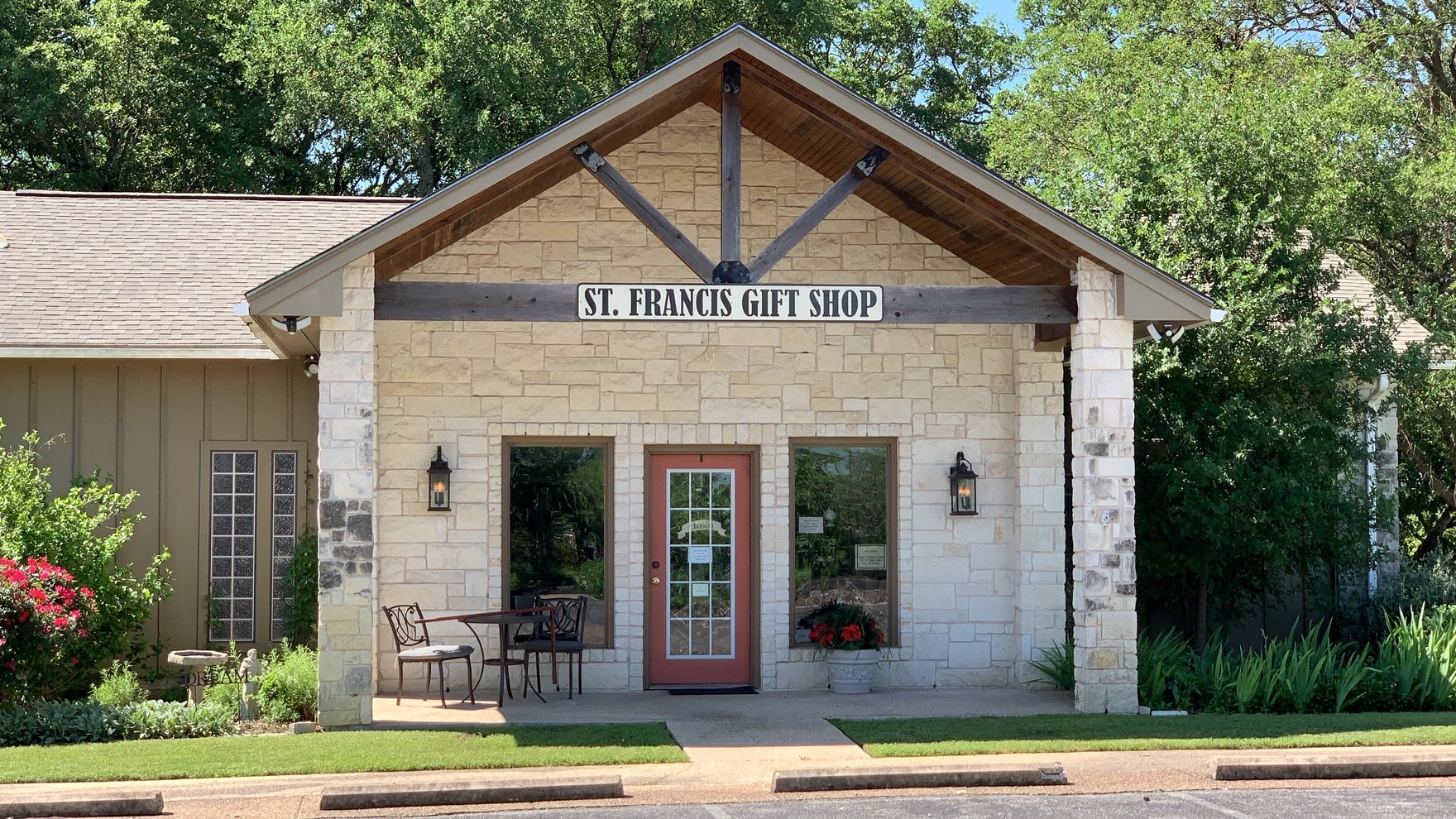 The St. Francis Gift shop is located next to St. Francis Episcopal church.  We strive to support local artists, green products and the fair trade movement. Items purchased in the shop can be gift wrapped at no extra charge. The gift shop is an outreach which supports the ministries of St. Frances Episcopal church and is staffed entirely by volunteers.
Parking is located on the right side of the church in the small parking lot in front of the gift shop. 
Gift Shop Hours
Now through the month of September, we are only open on Friday and Saturday from 10-2 and the first Sunday following the service. Starting in October, the new hours will be Thursday, Friday, and Saturday from 10-2 and the first Sunday of the month following the service. These hours will stay in place until the first of the year.
Established in 1970, the St. Francis Gift shop offers an extensive variety of unique gift and decorative items, including:
Crosses and other religious items

Greeting cards for all occasions

Unique religious and non-religious jewelry

Baptism and confirmation gifts

Baby gifts and children's toys

Caspari cards and paper products

Bibles and Prayer books,

Ten Thousand Villages products

Beautiful nativities

Hand woven African baskets

Owl Creek ceramics

Handblown glassware

Seasonal home and garden décor

Bridgewater Candles: "Light a Candle, Feed a Child"